Slogan
Do right & delight.
Mission
Want to create,
want to delight.
First, dive into technology and get to know it.
Next, make something that can only be made by you.
Then, create something that all can enjoy for many years to come.
Spirit
Defeat dilemma.
When taking on unprecedented tasks and aiming for high standards, there are often dilemmas.
We are a company that accepts these barriers, and delights in overcoming them.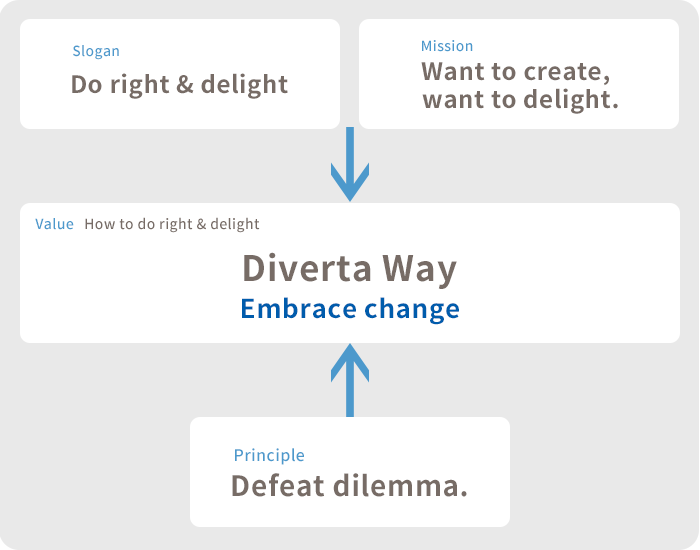 The concept behind our logo is 'diversity' and 'playfulness'. As if jumping out of a toy box, building block-like shapes form a "D", which is the first character of the company name.
The primary colors used express playfulness. Each can be combined creating other colors, which reflects how our appreciation for individualism and the diversity it brings into our company culture.